Letter to New Students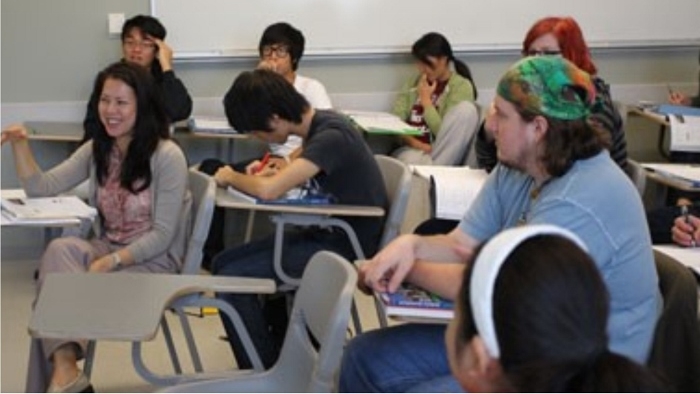 Dear Missouri State Student:
Magers Health and Wellness Center's outstanding staff looks forward to assisting you with your health and wellness needs. Our services, which are available to all members of the University Community, are high quality, convenient and economical.
As you prepare for success at Missouri State University, it is important to prepare medically as well. Please review the advice in this letter, look at our web site, discuss this with your Doctor, and visit us when you come to campus for orientation. If you have any questions or ways we may be of assistance, please call us and let us know how we may help you.
A) The American College Health Association (ACHA) pre-matriculation vaccination guidelines recommend, in part:
All students should be encouraged to follow CDC guidelines and stay up to date on COVID-19 vaccinations: https://www.cdc.gov/vaccines/hcp/acip-recs/vacc-specific/covid-19.html and https://www.cdc.gov/vaccines/covid-19/clinical-considerations/interim-considerations-us.html#covid-vaccines
Two MMR (measles/mumps/rubella) vaccinations, at least 28 days apart, after age 1.
A polio vaccine primary series, in childhood.
A tetanus/diphtheria/pertussis vaccine primary series, in childhood. Then a Tdap booster for adolescents in the 11-18 age range. Then a Td or Tdap booster at 10-year intervals.
Two varicella (chickenpox) vaccinations, at least 12 weeks apart if vaccinated between 1 and 12 years of age and at least 4 weeks apart if vaccinated at ages 13 years or older.
A completed hepatitis B vaccination series. All college students should have this.
A hepatitis A vaccination series for all students age 18 or less, and for older students who are at risk or who choose to take the vaccine, two 2 vaccinations.
A completed human papilloma virus (HPV) vaccination series for all people through age 26 years. Students aged 27 through 45, who desire HPV vaccinations should discuss this with their physician or provider.
Meningococcal quadrivalent (A, C, W, Y) conjugate vaccination, for all students 21 years of age or less, and for students greater than 21 years of age who are at increased risk for this disease. It is best to take this prior to arriving at college.
Meningococcal Serogroup B vaccination series for students at increased risk and for students aged 16-23 who choose to be vaccinated.
Influenza annual vaccination is recommended.
Pneumococcal vaccine primary series for infants. In certain situations, children 2 years or older and adults younger than age 65 should also receive pneumococcal vaccines.
Other vaccine recommendations may be indicated for your specific health, age, employment, or college major. Please review with your medical provider.
B) Missouri law requires:
a) All students who reside in on-campus housing or in Greek life housing must have received appropriate meningococcal vaccination and a record of this vaccination must be on file at Magers Health and Wellness Center. The only exceptions the law permits are for a signed statement of religious exemption or a physician signed specific statement of medical exemption, and these would need to be on file with the university.
b) University students are to receive information about meningococcal disease at: https://health.mo.gov//living/wellness/immunizations/pdf/MCVFactSheet.pdf
c) Screening of all new students who take a seated class on campus, for tuberculosis risk factors. This survey can be accessed at https://MyMissouriState.edu. This must be completed before you register for your second semester classes. It is best to complete this now.
d) For international students from countries considered endemic (higher risk) for tuberculosis (TB) infection, a test for TB is required before or during the first semester at Magers Health and Wellness Center.
C) It is recommended: that all students and personnel traveling from countries where tuberculosis is endemic update their TB test 12 weeks after their trip. It is also recommended that all incoming students and personnel who are at high risk for TB should have a current TB test. The ACHA list of endemic TB countries may be found at: https://health.missouristate.edu/students/tbcountries.htm
Students interested in receiving allergy injections or immunizations can go to the Treatment Clinic portion of the Magers web site or call our Treatment Clinic at 417-836-4020.
Covid-19 testing is available at Magers Family Health and Wellness Center.
Please take time now to complete the self-administered Medical History Form. Send this Medical History Form to us along with a copy of your immunization records. If you are being treated for an ongoing medical condition we welcome the opportunity to assist you. Please send us a copy of your medical records to facilitate your care and your physician is welcome to send a letter to us or contact us as well.
Magers Health and Wellness Center
Missouri State University
901 S. National Avenue
Springfield, Missouri 65897