Services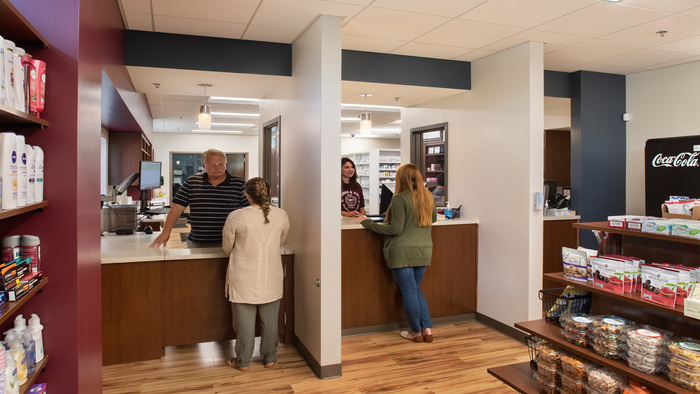 MagersHealth & Wellness Center Pharmacy serves the entire Missouri State University community as a source for prescription and non-prescription medications. The pharmacy can fill prescriptions from Magers Health Center providers, as well as health care providers licensed to practice anywhere in the United States.
How do I fill a prescription?
If your physician is issuing a new prescription,
Request that your health care provider phone, fax, or electronically prescribe directly to Magers Pharmacy. If you are given a printed prescription, please bring it with you to the pharmacy
Bring your prescription insurance card with you when you pick up your medication. Magers pharmacy accepts most commercial insurance plans
Most prescriptions can be filled quickly while you wait
All prescriptions should be picked up within 10 days after the order is placed
How do I refill a prescription?
If your prescription was last filled at Magers Pharmacy, please have the name of your medication and the prescription number available. Both are listed on the prescription label. Please allow up to two business days for completion.
Request an online refill at any time by clicking on the Prescription Refill link above
Call in your refill to 417-836-4050 during business hours
Request your refill in person at Magers Pharmacy
NOTE: Magers Pharmacy will contact your provider for a new prescription if your refills have expired. Please allow additional time for completion.
How do I know when my prescription is ready for pickup
With your permission, Magers Pharmacy will send you a text message to alert you when your prescription is ready to be picked up.
How do I transfer my prescription from hometown pharmacy to Magers Pharmacy
You may transfer a prescription with existing refills from your hometown pharmacy by clicking on the Prescription Transfer Request link above. You will need the name of your medication, prescription number, and your hometown pharmacy's phone number. Please allow up to three business days for completion.