Student FAQs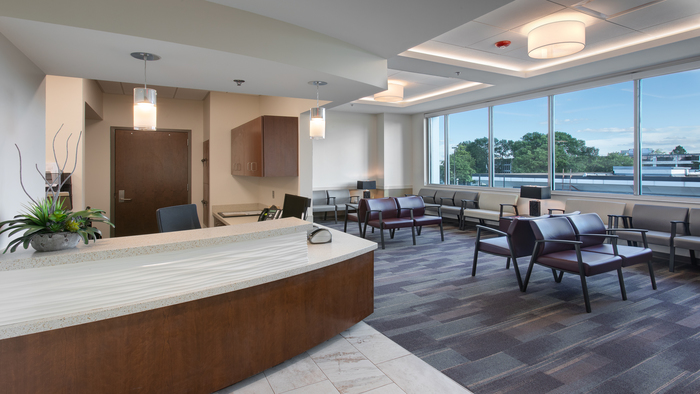 Who is eligible to use Magers Health and Wellness Center?
All students currently enrolled at Missouri State University who have prepaid their student health fee, their spouses and household members are eligible for care. Students should have their completed medical history form on file at Magers Health and Wellness Center.
Are the services free at Magers Health and Wellness Center?
A prepaid student health fee covers the cost of basic office visits for Missouri State University students.
Charges are made for other professional services such as intermediate and extended office visits, physical examinations, laboratory tests, x-rays, prescriptions, medical supplies and over-the-counter medications, specialists' appointments, etc.
Most services are provided at what it costs Magers to provide the service and are below community rates.
How are the fees determined at Magers Health and Wellness Center?
The health fee a student pays is determined by the number of credit hours a student is taking. Students taking seven or more credit hours are responsible for the whole fee. The health fee is prorated for students taking fewer than seven hours and they must pay the rest of the health fee at the time of their first service during the semester.
What method of payment is accepted at Magers Health and Wellness Center?
Fees for services and prescriptions may be paid for by cash, check, credit card or charged to your university deferred payment account. The health center does not allow BearPass Card charges.
What services are available at Magers Health and Wellness Center? Is emergency care available?
Emergency care is not available at MHWC. If an illness or injury appears to be life-threatening, call 911 for emergency medical services.
Services Provided:
Routine/preventive care
Diagnosis
Treatment for illness/injury
Pharmacy
Laboratory
X-Ray
Gynecological care (No prenatal or obstetrics care)
Travel medicine
Immunizations and allergy injections
Referrals to specialists
Health education/wellness programs
Are you obligated to use the same physician? Can you change physicians at any time?
In order to ensure continuity of care, patients are encouraged to develop a rapport with a primary care provider; however, patients may at any time for any reason choose to see any of the health care providers at Magers.
What are the procedures for transferring an existing prescription and/or allergy medication?
Contact the pharmacy that currently has the prescription and have them fax a copy to Magers, or request that the physician who wrote it originally rewrite a new one and have it sent to Magers.
Will Magers Health and Wellness Center store my allergy medication(s)?
Allergy medications can be stored at and administered in Magers' Treatment Clinic, which is staffed by a team of RNs.
How do I make an appointment? Can I be seen by a physician on the same day?
Appointments may be made by calling 417-836-4000 or by stopping by the appointment desk at Magers Health and Wellness Center. Calling early in the day increases a patient's chances of being seen by a physician on the same day. Magers also sees patients on a walk-in basis if necessary.
When is Magers Health and Wellness Center open?
Magers is open Monday through Friday, 8 a.m. to 6 p.m. during the fall and spring semesters. All others times the hours are 8 a.m. to 5 p.m. The health center may be closed on university holidays.
What is the correct procedure if I have a complaint or am unsatisfied with my health care service?
Patients who have questions or concerns regarding their care at Magers Health and Wellness Center may contact the Magers Health and Wellness Center, at 417-836-4000
Does Magers Health and Wellness Center offer class excuses?
No.
Can I just call a physician and talk to them about my problem?
No, the physician must see you in person to provide the correct and appropriate medical services.